The "Mustangs in Major League Rugby" series features each of our three Cal Poly Rugby Club alum currently in the MLR. Up next: Max Tacket for the Houston Sabercats.
Tacket, a San Luis Obispo native, graduated from Cal Poly in 2015 earning a Bachelor's Degree in Forestry and Natural Resources with a minor in Geographic Informations Systems.
During one of his successful seasons as a Mustang, Tacket was selected for the USA Hawks 7's team to compete in the 2014 Serevi Rugbytown Sevens at Infinity Park in Glendale, Colorado.
Shortly after graduating, Tacket moved to Sydney, Australia, where he played with Randwick RFC in the Shute Shield for the 2015-16 season. He then moved to Auckland, New Zealand, where he played with the College Rifles Rugby club – and then to Burnaby Lake RFC in the CDI Premier League in 2018 – as reported by DJCoil Rugby.
Tacket, age 29, has played with the Houston SaberCats since they signed the 6'0" center in 2019.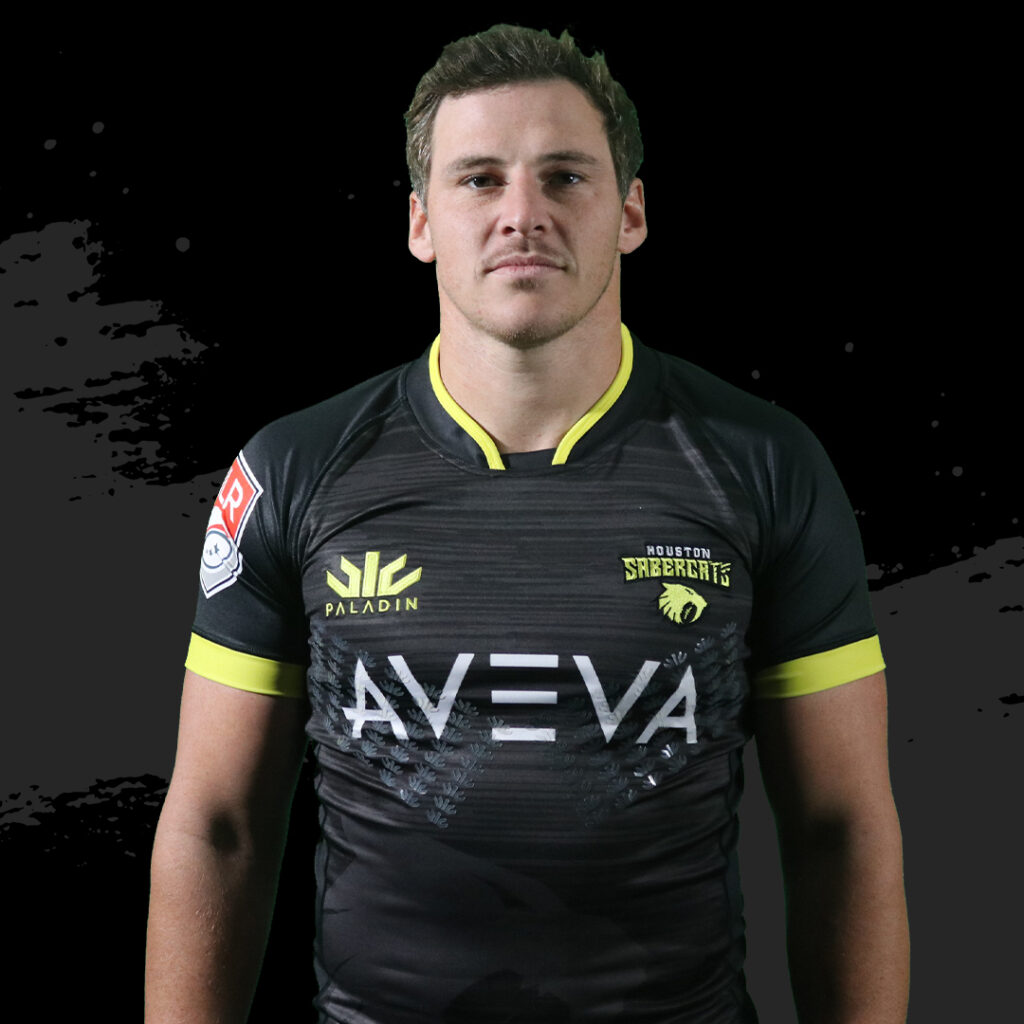 How has it been adjusting to the major league after Cal Poly?
Tacket: I had a long time to adjust to the MLR after Cal Poly. I graduated in 2015, so I would say my biggest adjustment was playing overseas. When I first joined the MLR, I was injured the whole preseason, so my first game was against Austin – and the year before, Houston went completely defeated – and in our first game against Austin we won by like two points. The whole team was just ecstatic, which was pretty sweet. And we were in Austin, which is a pretty fun town, so we got to enjoy it a little bit. Nothing too crazy, but that was the Texas rivalry that has happened, so that was pretty fun to get our first game on their turf and pull through and get our first victory in the year.
Sabercats Head Coach Paul Healy: Adaptation to the MLR will and is an ongoing challenge for all players and gaining experience week in and week out is invaluable, and with this he has taken the opportunities presented to him and continues to develop. I believe Max has developed on and off the field as a player and person. He has continued to gain experience and learn, especially by travelling to Australia and spending time over there.
How do you feel Cal Poly rugby helped prepare you for the major league?
Tacket: Poly gave me a good fundamental base skills-wise, but it played a bigger part in the social aspect of joining a new team and being accepted. It taught me that being a good teammate is above all. We were never the best athletes, but we played the best as a team because we were all best friends and knew that at the end of the day, win or lose, we were in it together. We did everything together – Cal Poly is a bit ragtag sometimes with their athletes, we're always pretty good contenders because we always play for each other. I think that's probably what I took away from it. We're still super good friends, I've been out of school for five years now and I still love seeing everyone like in a facebook group chat, you know, still a tight group of friends.
Healy: It's obvious he has been in a good coaching environment and rugby program to be advanced in many aspects of his game, physically, mentally and understanding of the game.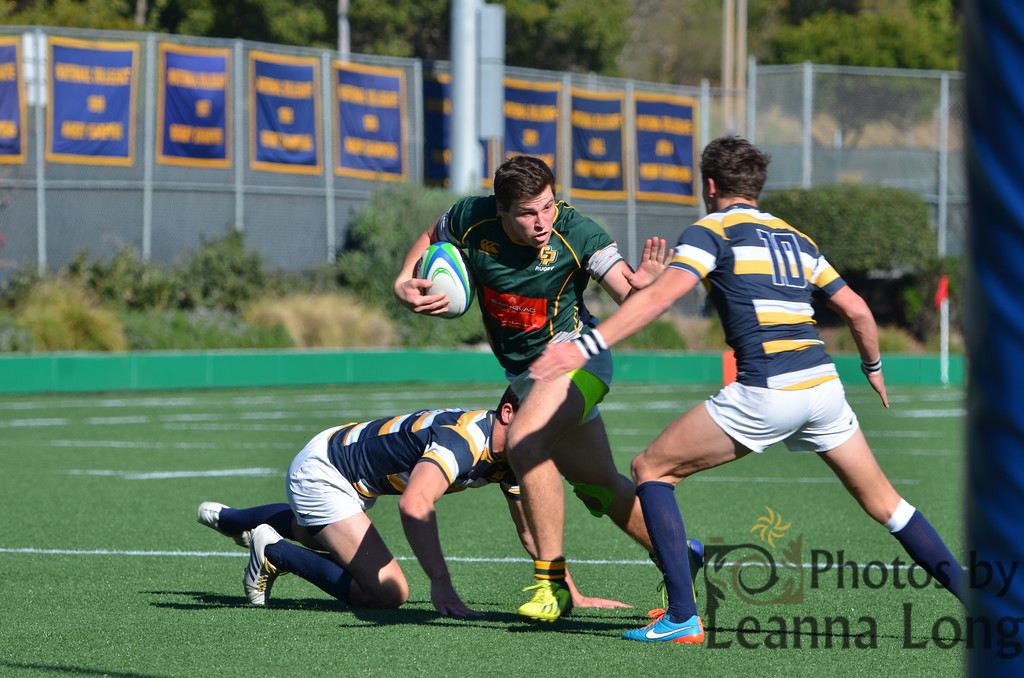 What is Max like as a player and a teammate?
Healy: I can't comment on Max as a teammate as I'm his coach, but I know he's a good person in and around the group, and as a player he is attentive and willing to continually learn. He has a good work ethic and is aware of his expectations.
What tips would you give CP Rugby players who want to join the MLR?
Tacket: My tip would be to start lifting. I never really lifted in college or anything, so that was probably the biggest shock – especially when I went to Australia and started getting to the bigger guys in the MLR, you just got to be your best physical self. And then definitely, definitely game film. Study a lot. That's another aspect that I've kind of struggled with. It's a hard learning curve, there's just so many things you just don't know until you sit down and look at the film.
How are you guys adjusting to COVID-19 regulations?
Tacket: I think my biggest adjustment to COVID is self motivation. This is pretty much my first offseason since I graduated, so it's the longest I've been without rugby in a while. Getting the motivation when you're just sitting on the couch to get up and go run sprints has definitely been an interesting turn of the tide for me. I couldn't just go to Australia and play for James again this summer, so yeah, that was probably the hardest part. But it's worked out well. And then once you kind of get in a rhythm, that's it. This season is definitely going to be different, we're going to be split up into different practice squads and have limited full team workouts. It's going to be a big adjustment. Though I'm bummed we don't get to use our new stadium locker rooms, I think it'll be fun rocking up to the practices fields and on the sideline giving the professional atmosphere a bit of a grass roots feel.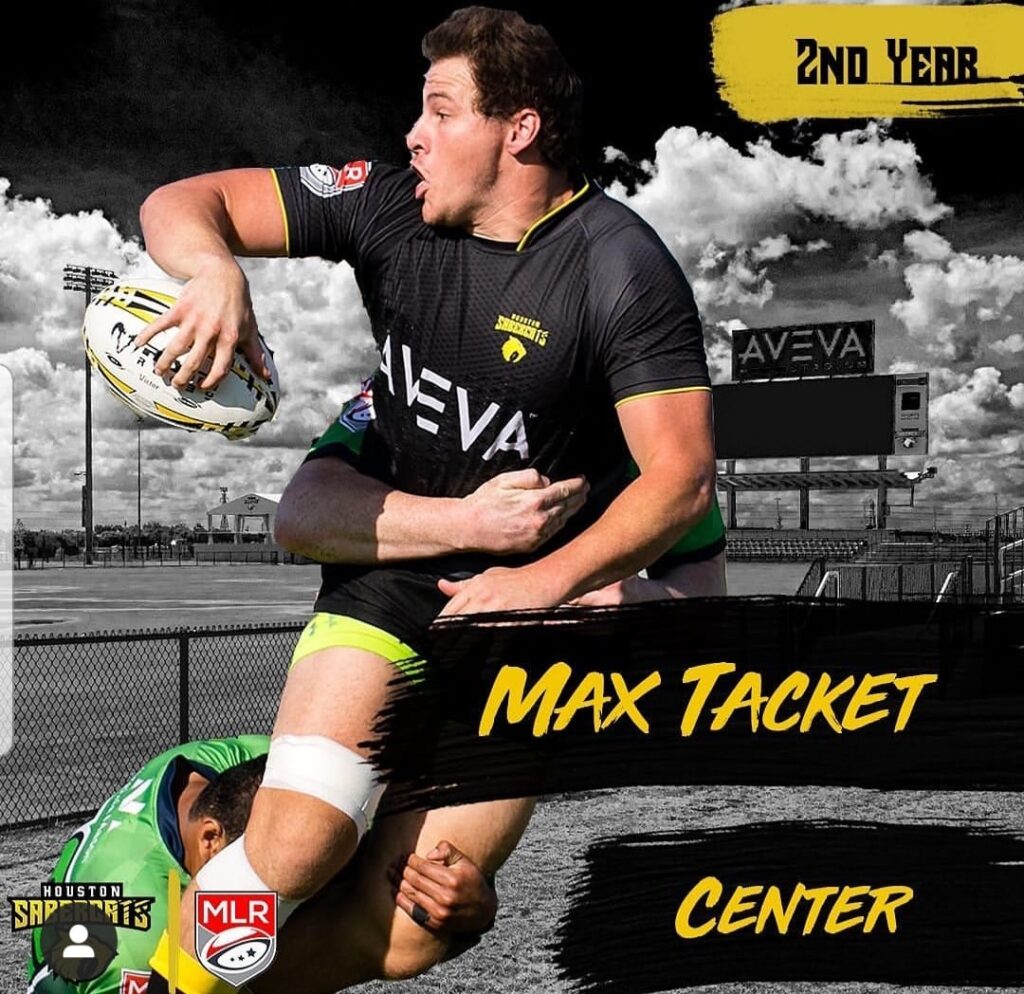 For more on Tacket and the upcoming Houston Sabercats season you can visit houstonsabercats.com.