The "Mustangs in Major League Rugby" series features each of our three Cal Poly Rugby Club alum currently in the MLR. Up next: Nathan Sylvia for the San Diego Legion.
Sylvia, a San Diego native like his teammate Patrick Madden, graduated from Cal Poly in 2017 earning a Bachelor's Degree in Computer Science.
During his time as a Mustang, Sylvia was named as a 2016 USA Rugby Collegiate All-American Honorable Mention. Also in 2016, Sylvia played for Tamworth Pirates with a few college teammates – then, in 2017, he earned an invitation to the Collegiate All-American camp at Chula Vista during his senior season.
In 2018, after graduating from Poly, Sylvia played with San Francisco Golden Gate Rugby Club in the Pacific Rugby Premiership All-star team – as reported by DJCoil Rugby.
Sylvia, age 26, has played with the San Diego Legion since they signed the 6'0" tighthead prop in 2018 for their inaugural Major League Rugby season.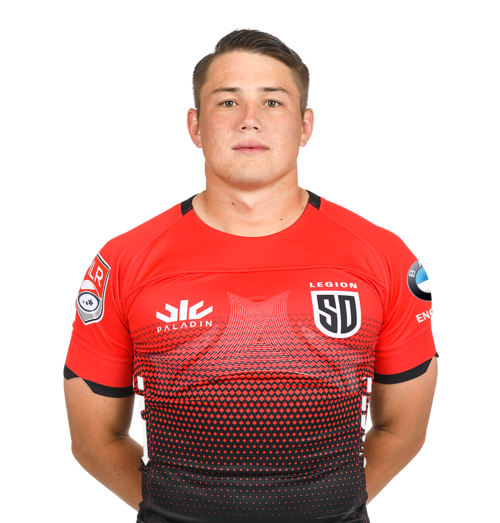 How has it been adjusting to the major league after Cal Poly?
The level of play in the MLR is quite a big step up from D1A rugby. You've got a lot of professional international players, USA Eagles, and the best of USA club and college rugby on these teams, so it's to be expected. Definitely was in a little over my head during the first season coming straight from college and club rugby, but now heading into year four I know what to expect. Even though the competition and level is the highest I have ever played in, it's still a lot of fun and an amazing experience to play for this club.
How do you feel Cal Poly rugby helped prepare you for the major league?
Playing at Cal Poly was my first ever experience with rugby – I just kind of came in as a second year and was thrown into the mix. I didn't know what I was doing at all, but it was just so welcoming. During my time at Cal Poly, we had a really dominant forward pack that was a huge part of our game. We saw so much success on the pitch because of coach Boo's brutal scrum sessions that ultimately culminated into anywhere from 10-20 hits on that big scrum machine. Even though they were tough at the time, I know those sessions were absolutely worth it and helped build my scrummaging into what it is today. I would also say that playing for Cal Poly gave me a love for the game that keeps me motivated to continue playing.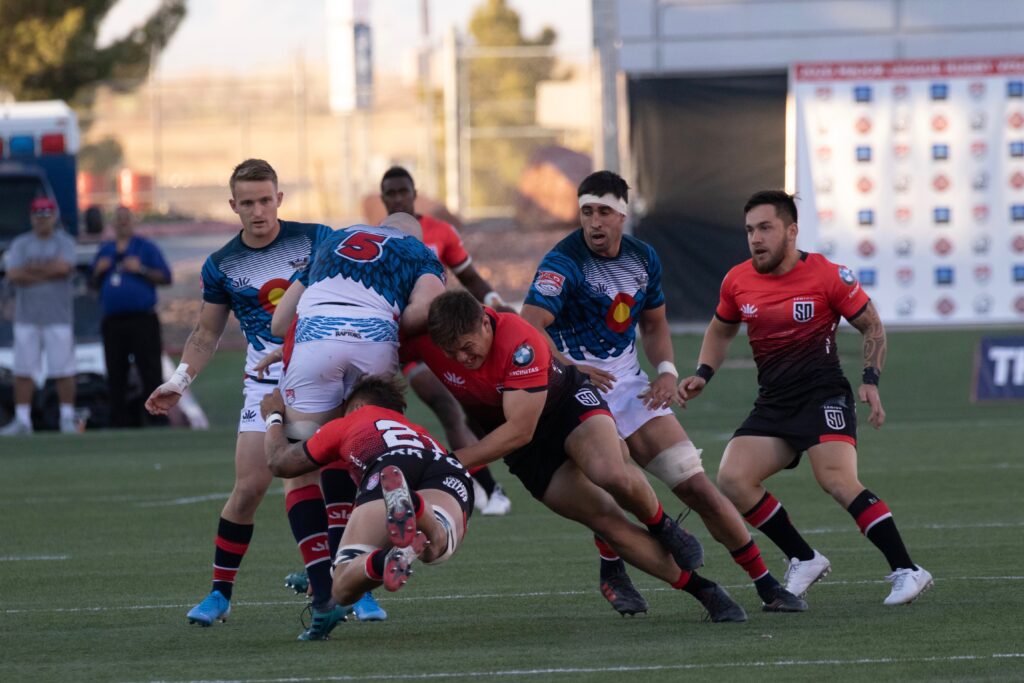 What tips would you give CP Rugby players who want to join the MLR?
I'd probably say just buy in to actually being part of the rugby team and the rugby culture. I know a lot of guys, they can, you know, maybe get – I mean – obviously, there's nothing wrong with playing for the social side of it, absolutely nothing wrong with that plan, just to be part of the club. But if you're trying to go to the next level, or maybe trying to play on a good D1 men's club team – buy in, learn the fundamentals, and listen to what the coaches are saying. And yeah, also have fun while you're doing it.
How are you guys adjusting to COVID-19 regulations?
So far with Covid, the team is taking the necessary precautions to ensure a safe training environment with the ongoing pandemic. Currently, we just have some small group trainings and gym, but most of the conditioning is on our own time. It was also just released that we will be playing our season out of Las Vegas this year. While this is great for the league as a whole, it is tough on a lot of guys who have roots in San Diego. Nevertheless, I am excited to start playing rugby again and represent the club in any way that I can.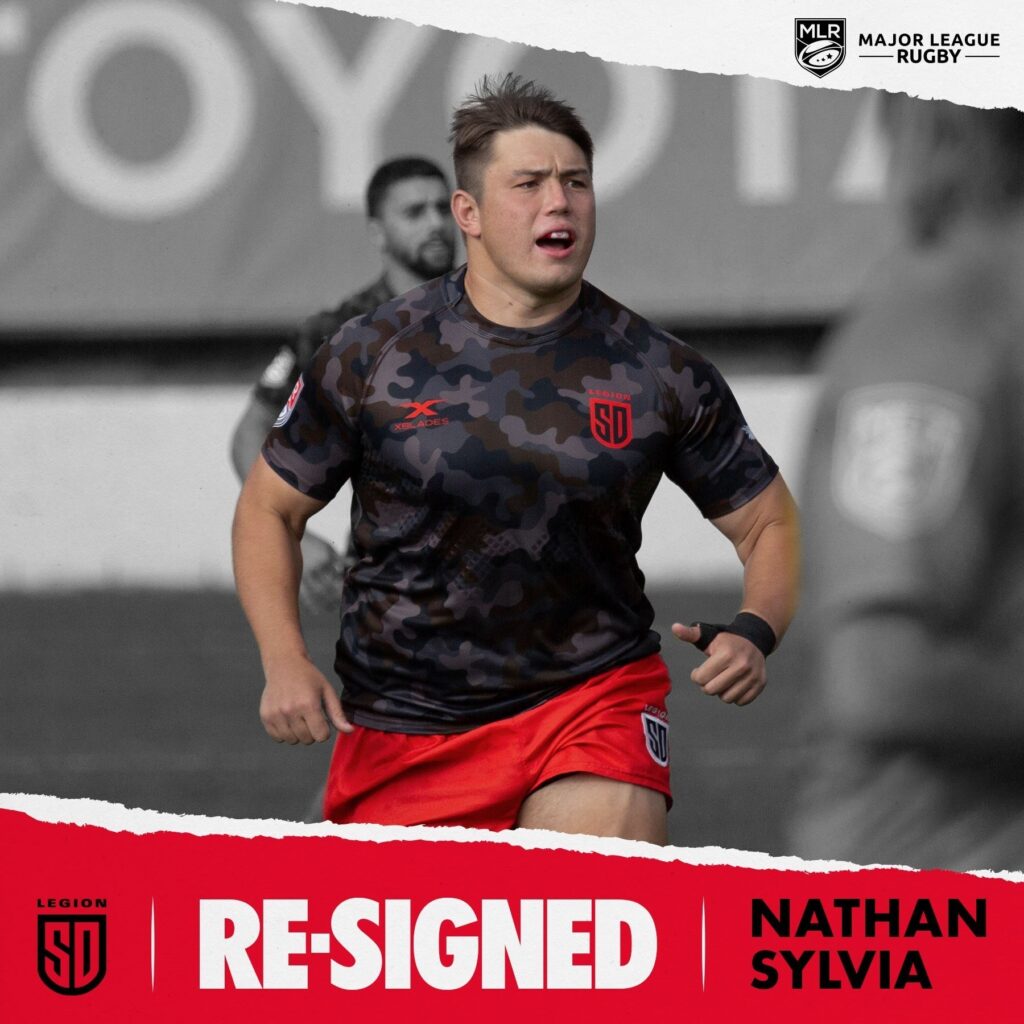 For more on Sylvia and the upcoming San Diego Legion season you can visit sdlegion.com.