After six unforgettable seasons with the Mustangs, head coach James Tesoriero bids his farewells as he transitions into his new career with Randwick Rugby Club of his native Sydney, Australia.
Tesoriero, who has been guiding the Mustangs this season remotely through Zoom sessions and pre-recorded videos per local Covid-19 guidelines, officially stepped down from his role at the end of the 2021 winter quarter.
"Since I was isolated from my family in Australia for more than a year due to the pandemic, when I was offered this position with Randwick rugby club, it presented the opportunity to return home and continue coaching at a high level," said Tesoriero.
"Travel between Australia and USA is highly restricted and many Australians are still stranded overseas," he continued. "I had a small window before Christmas where travel was possible, with two weeks quarantine, and if I missed that window it might have been another year separated from my home and family in Australia."
Tesoriero accepted the new position in February of 2021, and now holds the official title of Colts Program and Pathways Manager.
In this position, Tesoriero will manage and coach the Randwick Colts, the club's U20s program, which has over 70 players across 4 grades, in addition to supporting the youth programs that underpin and build into the Colts.
Cal Poly is in the initial stages of bringing on a new, full-time replacement, according to CEO of Mustang Rugby Doug Smith, which will be an exhaustive and far-reaching search.
Charles Zanoli, Director of Rugby, will take over as head coach for the remainder of the school year and will publish a Request for Qualification, some time in late spring for the 2022 season.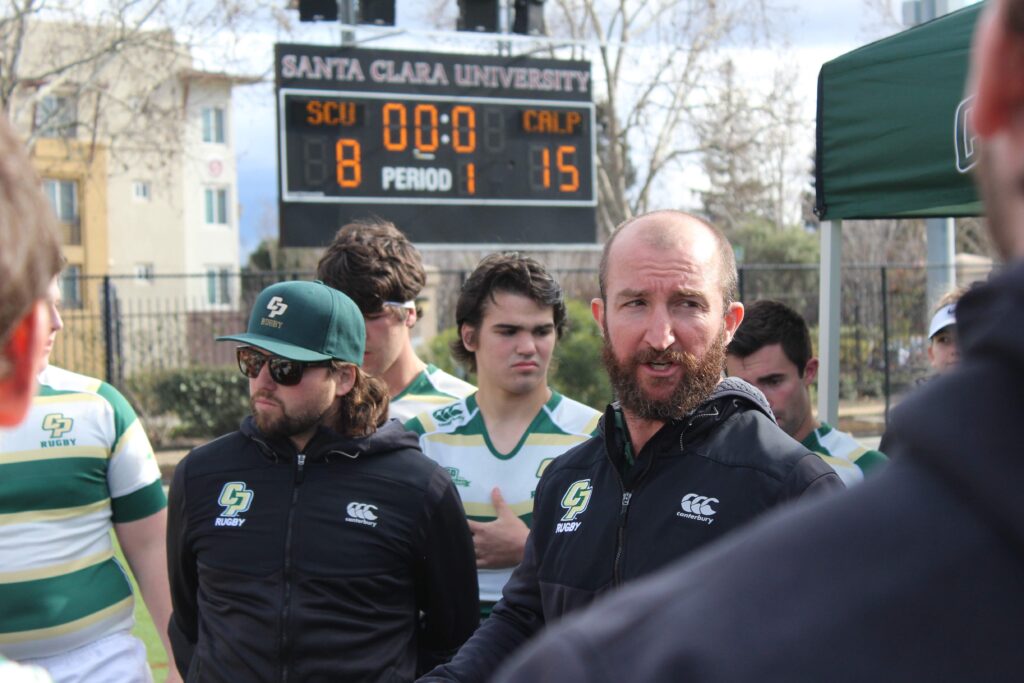 From Sydney, Australia to the Central Coast
Before joining the Cal Poly team, Tesoriero's background in rugby stems back to his youth.
Tesoriero is a Rugby Alum from both Waverley College (1991-1999) and Sydney University (2000-2003). His coaching career began in 2006, three years after his playing career ended from injury.
In 2007, his coaching career became a full-time endeavor. Tesoriero worked in player development and coach education under Rugby Australia, the governing body for the sport – formerly known as the Australian Rugby Union.
After five years, Tesoriero moved on to coach the senior state women's 7's team at the 2012 Australia National Women's 7s Championships. He then followed this with a position coaching Colts u20s and Grade with Randwick Rugby Club – where he is now employed.
It was not until 2014 that Tesoriero took the 8,128-mile trek from Australia to California to coach the Mustangs.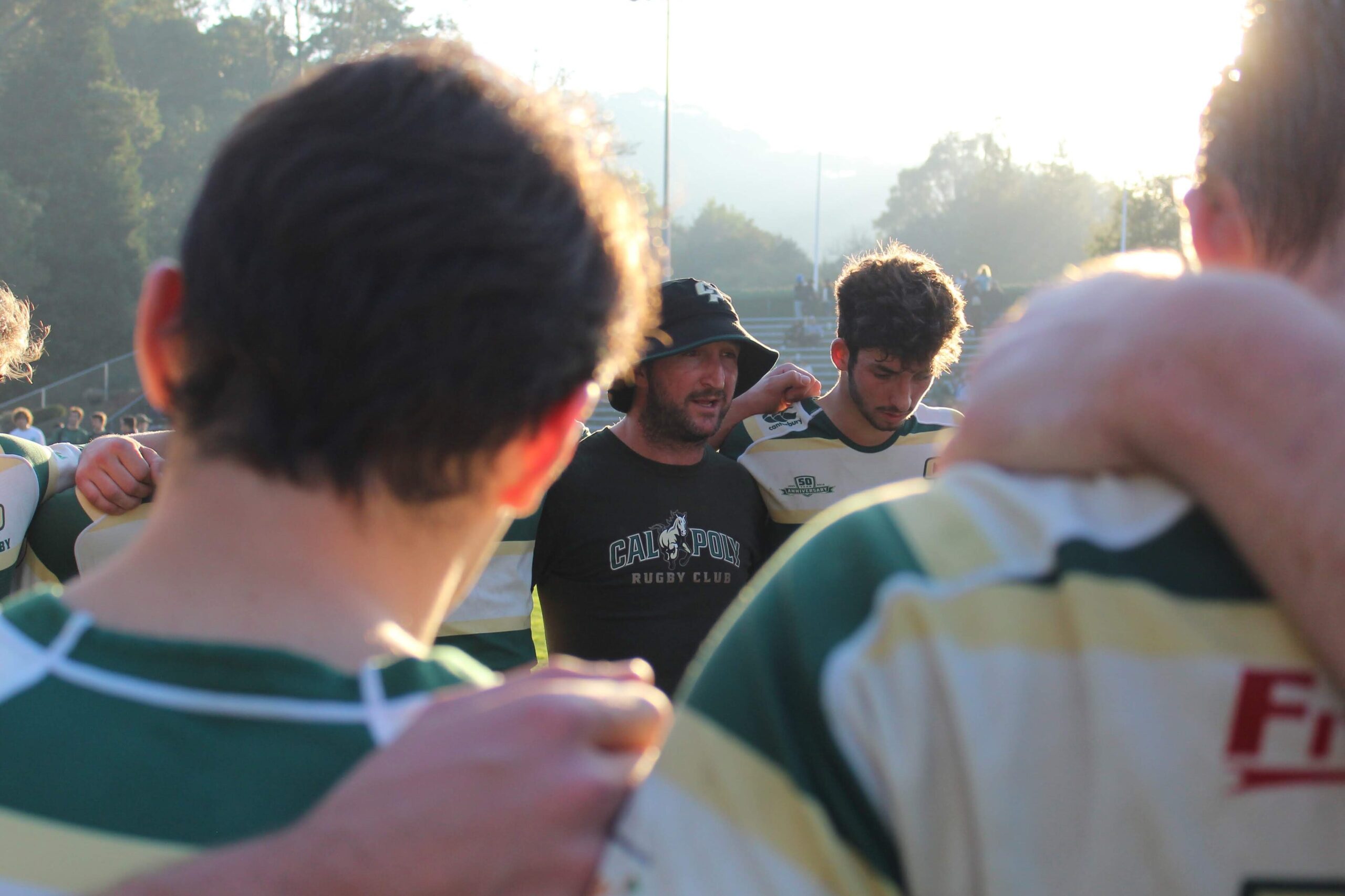 Tesoriero and the Mustangs
From 2014 to 2020, Tesoriero took the Cal Poly Rugby Club to new heights.
"James had a terrific run as head coach of the Cal Poly SLO Rugby Program," said Smith. "As well as being successful in both men's and women's (15's and 7's), James developed a very comprehensive management system in team and player development, both on and off the field."
To list some of his biggest improvements to the club: Tesoriero established player-injury and rehab clinics, helped create the first women's team, and has also developed student internships for players traveling abroad.
Also within his career at Cal Poly, Tesoriero brought the club three playoff appearances for the men's program in six seasons, and three appearances in the USA Rugby National Collegiate 7s Championships.
The club traveled with Tesoriero for two international tours – one in Scotland in 2017, and the other in Japan in 2019 for the Rugby World Cup.
"Some of the best highlights of my tenure were any of the times we went on tour with the team, overseas or interstate," said Tesoriero. "Seeing the guys and girls away from the home environment gave great insights into them as individuals."
Again taking the Mustangs international, Tesoriero guided 14 players (13 from the men's and one from the women's team) throughout his career to summers in Australia, working and playing rugby for Australian clubs during the U.S. summer/Aussie winter seasons.
Joey Cremen, Cal Poly alum from the class of 2015, played for the Mustangs during the start of Tesoriero's career in San Luis Obispo.
"I met James during his first season and my last as a Mustang," said Cremen. "He came into our club with an open mind to our unique club culture while emphasizing a professional approach on the field, and his emphasis on game plan and technique afforded us the ability to beat teams with more athleticism than us."
Also an alum from the class of 2015 is current MLR player Max Tacket, who now resides in Texas where he plays with the Houston Sabercats.
"James is a great guy and I owe him a lot of credit for where I am today in my rugby career," said Tacket. "He was one of the main people who inspired me to start traveling for rugby and see how far it could take me."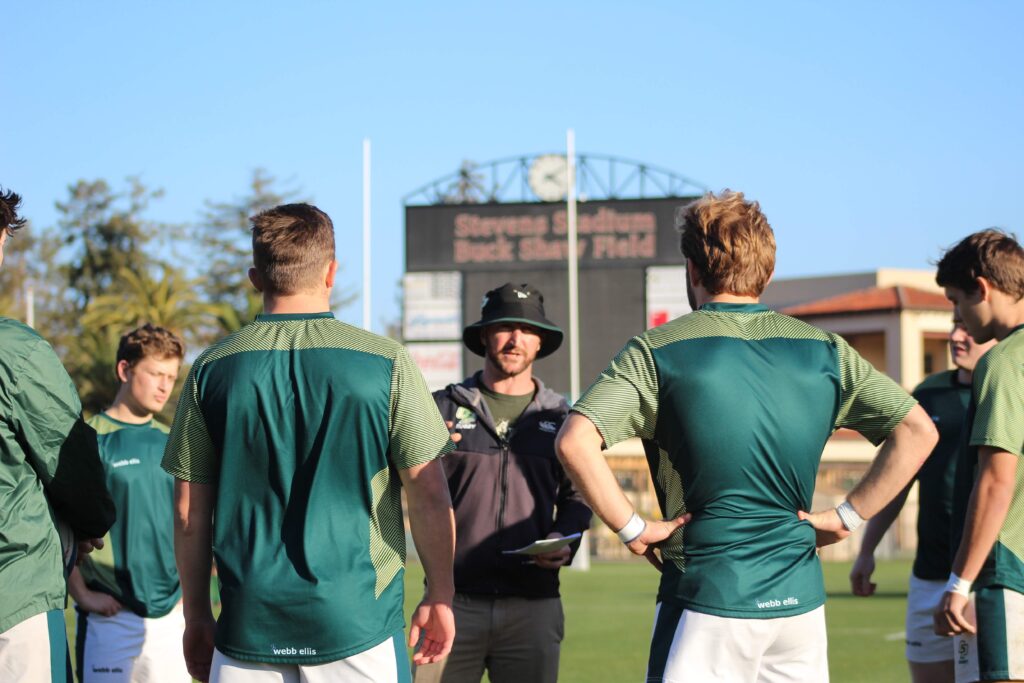 Although he was responsible for solidifying three competitive men's sides, Tesoriero played a key role in establishing the first-ever women's team for Cal Poly Rugby.
"Another great highlight from my time here was with the ladies team when we won our first ever game, the final game of their first season against UCSB, after some heavy losses earlier in the season," said Tesoriero.
The establishment of a women's program in 2017-2018 proved a quick success – in their first year, the women's team played an "at-large" schedule as well as numerous 7s tournaments.
"James has been such an integral part of the men's and women's team for my whole rugby experience," said former women's president and team captain Elena Strom. "When the women's team was first starting and did not have a coach, James would run practices coaching all three men's teams and the women's team. He was so important to the development of the women's team, teaching us the basics with such passion and ease."
During the 2018-19 season, the women's team was admitted to the West Coast Conference where they finished just outside of the playoffs.
Lastly, for their 2019-20 season, the women's side won the conference in an undefeated season where they beat some of the top D1 programs in California.
"I've enjoyed how disciplined and coachable this group of players have been, and as a result of this many players have shown great development and improvement as players," Tesoriero said, reminiscing on his favorite parts of the club. "I've been at the club long enough to remember meetings with prospective high school kids, seeing them gain admission to Cal Poly and complete four years of study and rugby, and graduate as mature and accomplished young adults."
"I'm inspired by the alumni who have made this club their life's passion and continue to work tirelessly to improve and build the club," he continued. "Some who even graduated more than 40 years ago."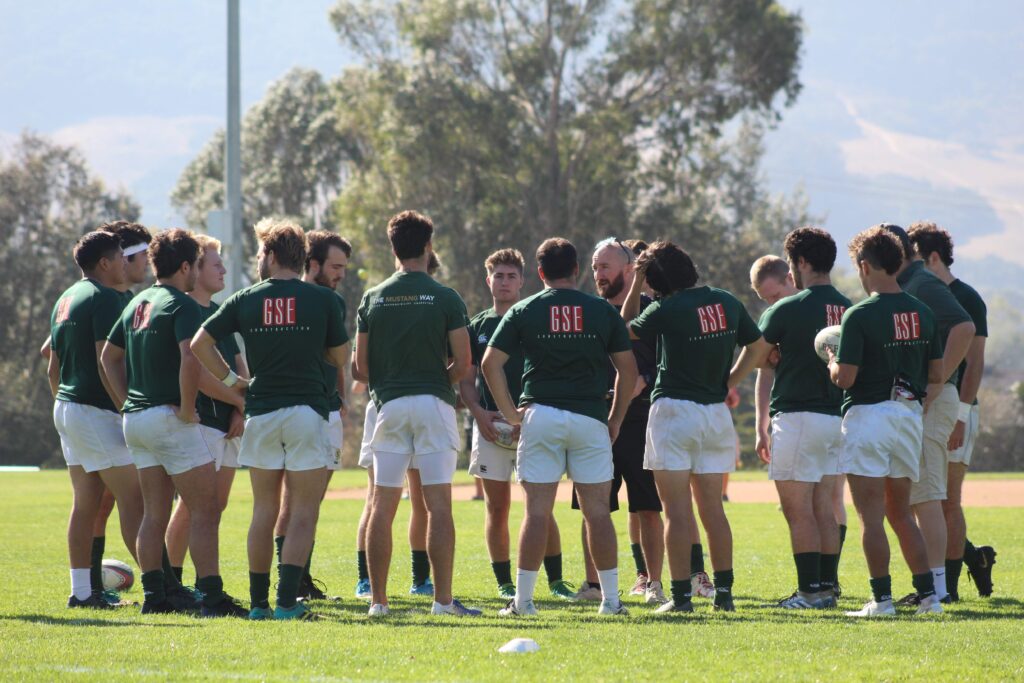 Looking to the future
As mentioned earlier, Tesoriero accepted the position of Colts Program and Pathways Manager with the Randwick Rugby Club closer to his hometown in Sydney, Australia.
Though Tesoriero will be moving away from San Luis Obispo as he starts his new career, Directory of Rugby Charles Zanoli notes "we intend to continue our relationship with James in player and coaching development, for years to come."
The CP rugby club members mentioned in this article give their thanks to coach James Tesoriero for his influential role the past six years:
"Mustang Rugby Inc. thanks James for his successful tenure, best of luck with Randwick and hope our paths cross very soon," – Doug Smith.
"We enjoyed good times on and off the field, and I wish him well back down under," – Joey Cremen.
"It's sad to see him leave Poly, but very happy for him to have landed the job at Randwick and I'm looking forward to giving him a visit when the borders open back up," – Max Tacket.
"His dedication to this program will be so missed. But wherever he goes next will be so lucky to have a coach that puts so much of himself into the program," – Elena Strom